Out of School Activities
Play and learn at the same time
Want to help young people
become their best selves?
Here at Kites in the Classroom we know from our own experience teaching that developing a good plan that is fun, engaging and fosters growth is a constant challenge for out-of-school leaders.
And these last two years we have been hearing how even as out-of-school programs are becoming more and more important in the lives of so many young people and their families, you are being asked to do more with less time, less funding and less support.
We're here to help.
Our Kite Kits offer a creative activity which meets all of your needs in a simple easy-to use activity, accessible to people of all ages and abilities – and best of all, it's affordable!
Each Kite Kit comes with everything you need for your participants to assemble and fly their very own kite – you provide art supplies and the imagination! Best of all – every child can successfully assemble and paint a kite, fly it on the same day, then take it home to show off their creation and talk about how it touched the sky.
Whether your group is drawing on their imagination to create incredible designs, learning to tie a knot for the first time, or exploring the laws of physics, Kiting activities helps young people grow in so many ways.
What potential do our Kite Kits have to support the goals of out-of-school programs?
At the simplest level our Kite Kits provide a fun hands-on activity accessible to people of all ages and abilities.
But more than that, an activity using our Kite Kits:
Builds confidence and a sense of belonging for everyone.
Creates an oportunity to make personal connections with each individual young person.
Is great for group activities as well as free play.
Provides opportunities to problem solve and think critically.
Promotes academic success through positive and engaging learning expriences.
Develops an active and health lifestyle that includes time outside.
Ultimately, decorating, assembling and flying your very own kite elicits immediate fun, challenge and excitement, and this is good for personal growth!
Inspiration for including Kites Out-of-School
Start the year with a kiting activity to support the development of a sense of belonging and group identity and seta a positive foundation for the year, or end the year with a celebration everyone will remember.
Plan an entire theme around Kites and Kiting. Learn about the history and culture of kites around the world, test different designs, and then use our Kite Kits as a culminating activity.
Introduce your participants to STEAM learning – whether your have lots of experience or are new, our  Kite Kites and STEAM Guidebook will help you every step of the way.
Provide a powerful way for young people to express their emotions in these difficult times through a creative outlet, and help build a sense of safety and trust in the group through the shared experience and achievement of building and flying a Kite.
Add our Kite Kits to your box of free time play equipment and let students' imagaination soar – as simple at that!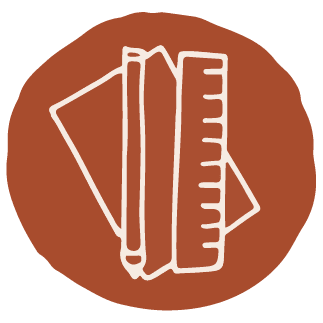 There are so many possibilities…
Group Building
Develop a strong group identity through a shared experience and achievement.
Learn how to work together to solve problems.
Pool knowledge and skills.
Share responsibilities and roles.
Practice consideration towards others.
Have fun together as they create memories that last a lifetime.
Communication Skills
Share ideas and information.
Refine thinking through disucssion and explanation.
Give and receive feedback from peers.
Challenge assumptions.
Articulate and supporte a point of view.
Leadership Skills
Cooperation and conflict resolution strategies.
Problem solving.
Celebrating the gifts each member brings to the group.
Hands-On Learning
Break complex tasks into steps.
Plan and manage time.
Follow directions to assemble something.
Take risks.
Tie different kinds of knots.
Measure half.
Independence
Self-motivate.
Collect and use materials appropriately.
Follow insturctions without help.
Decide what to do next.
Solve interpersonal problems without help.
Work through frustration when things go wrong.
Experience the thrill of seeing something they made themselves flying high in the sky! 
Make Time for Play
Having fun and playing is an important focus of camp experience! Throughout the year many children will not have time for the joy and freedom of spontaneous play. Free play is a safe space for children to express their thoughts and emotions,  relieve stress, and just be kids again.
Connection with Nature
Kiting is an easy activity for people of all ages and abilities to do outside. Flying a kite requires careful observation skills – of wind speed and direction, the flying terrain and surrounds, clouds in the sky and more. The feeling of flying a kite high in the air, powered only by the wind is both exhilerating and humbling.
Resources
As a family of educators, we know all about developing learning resources – and we share our knowledge with our community.
"Our kites fly great. I really enjoyed making the kite and flying it. When I was flying my kite then the string broke and it went in a tree. When it was about 4:00 my dad and I got it down. I like my kite, when I am not flying it, I keep it in my room."