Fundraising
An idea like no other
Kites offer a memorable way to raise funds for your school or organization.
Want to offer a fun and engaging experience your donors will remember?
Plan fundraising events with confidence that your donors love, so you can reach your goals for your organization.
Imagine a sky filled with colourful, one-of-a-kind kites – and the beaming faces of those who created them.
Inside our Kite Kits, you'll find all of the components to make and fly a kite. All you need to do is provide the art supplies and the imagination!
Each order includes our Fundraising Guidebook with everything to you need to help you plan a spectacular event people will remember for years.
We've put a lot of thought and experience into making our Kite Kits the best available for fundraising events. They can be assembled, decorated and ready for flight in just a few hours. Bulk discounts make these kits affordable. Plus, they are suitable for all ages and abilities, and guaranteed to fly even with very little wind.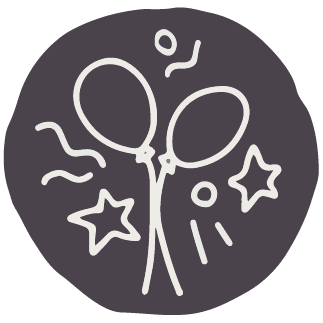 Our Kite Kits are perfect for any organization:
• Parent Teacher Associations
• Fine arts organizations
• Environmental/Outdoor programs
• Raising awareness for a cause
The possibilities are endless:
Host a Kite Day and invite your supporters. For their donation participants will receive a Kite Kit to decorate, assemble and fly.
Invite special guests, develop donors and build your event from there.
Consider asking local artists to decorate some of your Kite Kits and sell them during a live or silent auction.
The sight of beautiful kites in the air will make powerful imagery for publicity for your cause. And your donors are sure to remember such a unique and fun activity.
Ready to explore the possibilities?
Check out our Fundraiser Guide.  It includes an over all event planning checklist, a step by step guide for how to run your event, and of course a range of suggestions for how to make money for your special cause.
With over ten years of special event and fundraising experience we are ready to work with you to help make your vision come true. With our Kite Kits the sky really is the limit!
"We loved this project. It was super and we would like to try it again. The designs the kids came up with were great and it was a wonderful end of the year project."
Nancy Johnson & Robin Wormser
Third Grade teachers, Williams Elementary, MI