Children naturally love to learn. And yet, as many teachers see in their own classroom, and studies reveal, student motivation to learn tends to decline over time. So what can educators do to help the children in our care succeed? As we all know, a great teacher can make learning fun and inspire students to reach their full potential. Here are five easy ways you can start motivating students in your classroom.
1. Create a Safe Space Where Students Feel a Sense of Belonging.
Get to know your students and let them know you. With the increasingly loaded curriculum, pressure from testing, and administrative micro-management, it may seem like spending time getting you know your students is keeping you from getting to the "real work", but, as every teacher knows, getting to know students IS the real work.
Maslow before Bloom: In Maslow's theory needs, feeling safe and sense of belonging are just after having food and water in importance. Get to know your students using this simple activity Name Tent Template. 
Create a safe space where everyone knows they belong and are important by planning activities like Fun Friday as a community building activity where everyone participates, rather than as a reward/punishment for behaviour where some kids are excluded. So often it is consistently the same students who are excluded from these activities and they become major sources of negative feelings about school, rather than motivation to do better.
Provide space for students' strengths to shine and be recognized by their community. Feeling important and a part of their community is highly motivating to students. Read   "The Dot" by Peter H. Reynolds  and make a list of strengths, talents and personal attributes for everyone in the classroom –  recognize each student for something that makes a difference in yourcommunity. Hang this on the wall, and add to it when new strengths and abilities become visible. This is a great resource. 
Motivate your studens by giving them a say in what their physical space looks like. There is a lot of pressure to create a TikTok Classroom, but giving students lots of freedom to decorate and organize their learning environment to reflect who *they* are as a community and as individuals so much more motivating. Rather than choosing a theme before school even starts why not wait until you've met the students and choose a theme together? Rather than filling walls with premade posters that match a theme and font, use student work and student created posters to personalize the space and grow their sense of belonging.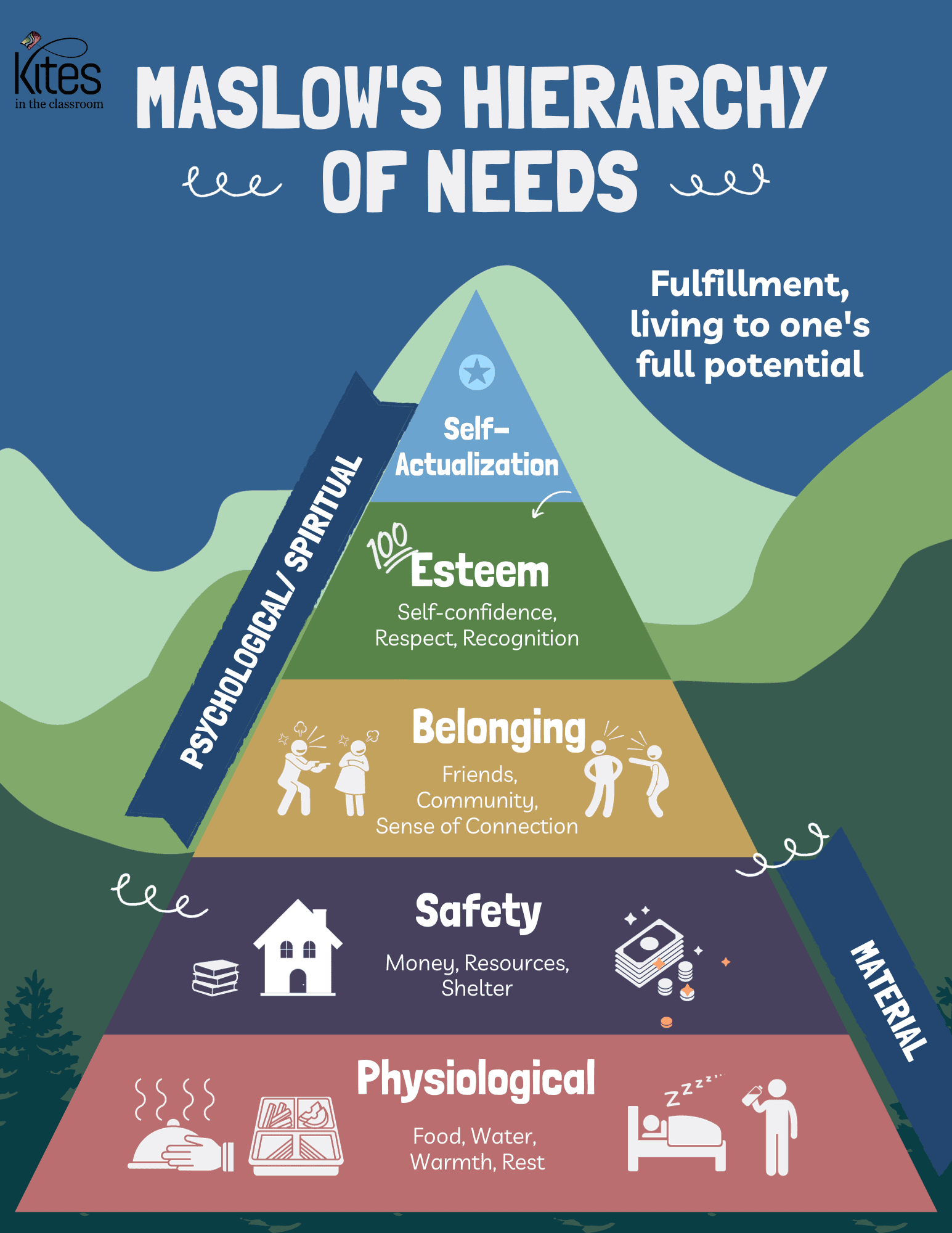 2. Cultivate a Growth Mindset.
Motivate your students to take risks by being yourself – someone who has strengths and areas to grow. Make mistakes a regular part of learning, and help your students understand how to move on from a mistake.
Provide students with many opportunities to take on challenges that are "risk free". STEAM challenges like these from Science Buddies are a great opportunity to practice thinking outside the box, problem solving, team work and celebrating when things just don't work. Our Kite Kits are the perfect combination of challenging – following instructions, tying knots, and problem solving – and rewarding, because we know that every kite will fly! 
There are lots of great books that promote Growth Mindset too, here are two of my favorites: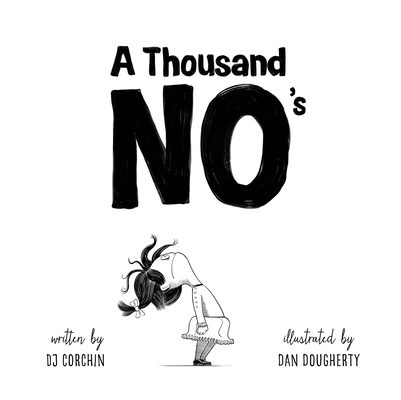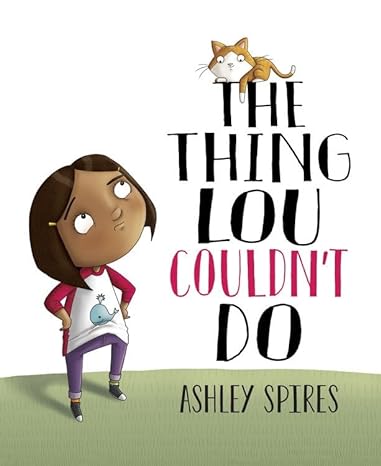 3. Build Choice Into All Aspects Learning.
Here are a few easy ones to get you started, and see your student motivation flourish.
Flexible seating

Working alone, with a partner or a group

Establishing deadlines 

Choosing what to work on and when 

Building assessment criteria together
Choice in the classroom has been linked to increases in student effort, task performance, and subsequent learning. However, to reap these benefits, a teacher should create choices that are robust enough for students to feel that their decision has an impact on their learning.
You already know this: your students will tell you what they want to learn – even if it is only by telling you what they don't want to learn. Build student motivation by offering choices in what to learn, how to learn and how to demonstrate their learning.
Better yet, develop the choices with your students. #GeniusHour and #PassionBasedLearning are two ways you can do this. Another way to offer choices and grow motivation might be to simply ask students to generate a list of questions they have after an introduction to a topic. Provide students with the opportunity to suggest ways they could figure out the answers: old fashioned research, accessing community experts, planning a field trip, long term projects or short term fact finding activities all become possibilities.
These practices develop a sense of competency and give students a sense of control in their learning, which is sure to be motivating.
Regardless of the complexity of the choices you offer, Mike Anderson (Tackling the Motivation Crisis) suggests working in three phases to facilitate choice with students.
1. Choose
In this phase students think carefully about their options in order to make choices that align with their goals and motivations. What is a good challenge level? What choices meet their needs (vs what they might want)? 
2. Do
Teach students how to follow through and engage with thier choices. If it's not working, encourage them to self-correct.
3. Review
After they have finished their work reflect on the choices they made. Did they work well? Was their choice fun, appropriately challenging, interesting? What did they learn for next time they have a similar choice?
4. Provide Feedback That Helps the Learner Move Forward.
Understand the difference between Assessment for Learning and Assessment of Learning, and use them appropriately. Use grades sparingly, and never as a carrot or hammer. John Hattie reminds us that "Feedback provides information about how and why students understand, and what the students need to do next to succeed". Learn more about how to use assessment effectively in student-centered, project-based learning settings (look for a future post on this!)  Rubrics, conferencing, and reflection are your friend! Always ask yourself if the feedback you are about to give will motivate the student to try again, or make them feel defeated and incapable.
5. Help Students Find Purpose in Learning.
When there is a compelling reason behind work, students' motivation can go through the roof.

Mike Anderson
They idea of teaching students to use goals around making a positive impact on the world, what University of Texas-Austin psychology professor David Yeager calls "purpose in learning"  has shown a great deal of promise for developing student motivation and success. 
In this model students set goals such as, "gain skills I can use in a job to help others," and learn material to "become an educated citizen that can contribute to society." They then connect these aims with self-focused goals, such as expanding their knowledge of the world or becoming critical thinkers. Doing this encourages students to develop an internal drive, or intrinsic motivation, for learning, and find meaning in mundane schoolwork (Haleh Yazdi ).
Similarily, Teresa and Chris Hulleman suggest "instead of imposing reasons for valuing learning on students, educators can help them make their own connections between their lives and what they are learning". Building in time for reflection is an important part of this. They have created a resource called "Build Connections" to help students learn how to reflect on the links between what they find of interest and importance in their lives, and what they are learning.
Finding ways to motivate, engage and inspire your students is one of the hardest parts of being a teacher but we are here to help.  In the simple act of decorating, assemblying and flying our kite kits you will be able to help build a sense of belonging, cultivate a growth mindset, provide student led choices, give feedback to promote growth and help students find purpose in their learning. Let Learning Take Flight! 
References
Hattie, J & Clarke S. (2019). Visible Learning Feedback. London. Routledge: Taylor & Francis.
Hulleman, C. & Hulleman T. (2018, January 10). An important piece of the student motivation puzzle. FutureEd. Retrieved September 13, 2021 from https://www.future-ed.org/reversing-the-decline-in-student-motivation/
Mizrahi, J. (2020, May 14). The importance of self-reflection in learning . Today's Learner. Retrieved September 13, 2021, from https://todayslearner.cengage.com/the-importance-of-self-reflection-in-learning/.
Reynolds, P.H. (2014). The Dot. Somerville: Candlewick Press.
Tatter, G. (2019, March 11). Playing to learn. Harvard Graduate School of Education. Retrieved September 13, 2021, from https://www.gse.harvard.edu/news/uk/19/03/playing-learn.
Yarborough, C. B., & Fedesco, H. N. (2020). Motivating students. Vanderbilt University Center for Teaching. Retrieved [September 12, 2021] from https://cft.vanderbilt.edu//cft/guides-sub-pages/motivating-students/.
Yeager DS, Henderson MD, Paunesku D, Walton GM, D'Mello S, Spitzer BJ, Duckworth AL. Boring but important: a self-transcendent purpose for learning fosters academic self-regulation. J Pers Soc Psychol. 2014 Oct;107(4):559-80. doi: 10.1037/a0037637. PMID: 25222648; PMCID: PMC4643833.